Odds are, your last audit firm left a lot of money on the table. Let us show you how the right accounts payable audit firm can really make a difference.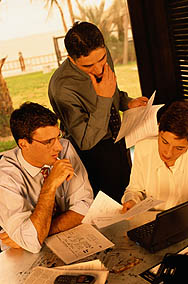 If you are familiar with our services, you already understand what accounts payable audits can mean to profitability and maintaining the valuable relationships you've established with suppliers.
If you're new to the accounts payable audit process, we've built information into this site to help you understand what we do and how our processes can help your company recover accounts payable losses that you're entitled to. And, chances are, it can be a significant amount of money.
Please use the resources at left or click on the link below to take a tour through FRA and see why we provide recovery you can count on.